Summer Go School - Jerzy Sacharewicz Memorial 30-2014
The Summer Go School - Jerzy Sacharewicz Memorial, a class A tournament, played from 19-07-2014 to 20-07-2014 in Przystanek Alaska, Poland, was won by Stanislaw Frejlak 4d, second came Gerd Mex 1d and third was Marcin Majka 3d.
Result table
.
placed by Newsbot at 15:14 Tue 22 July 2014
NGA Summer Camp Tournament 30-2014
The NGA Summer Camp Tournament, a class C tournament, played on 19-07-2014 in Espoo, Finland, was won by
Juuso Nyyssonen 5d
(
photo
), second came
Tuomas Hella 4d
and third was Bean Yang 3d.
Result table
.
placed by Newsbot at 15:14 Tue 22 July 2014
7ª Jornada Liga AGOCA 30-2014
The 7ª Jornada Liga AGOCA, a class C tournament, played on 19-07-2014 in Cadiz, Spain, was won by Antonio-Eloy Martin 6k, second came Juan-Jesus Ligero 4k and third was Francisco Perez 20k.
Result table
.
placed by Newsbot at 15:14 Tue 22 July 2014
Summer Go School - Marathon - 1st week 30-2014
The Summer Go School - Marathon - 1st week, a class A tournament, played from 14-07-2014 to 18-07-2014 in Przystanek Alaska, Poland, was won by Stanislaw Frejlak 4d, second came Andrew Kay 4d and third was Gerd Mex 1d.
Result table
.
placed by Newsbot at 15:14 Tue 22 July 2014
Candidate for the office of EGF president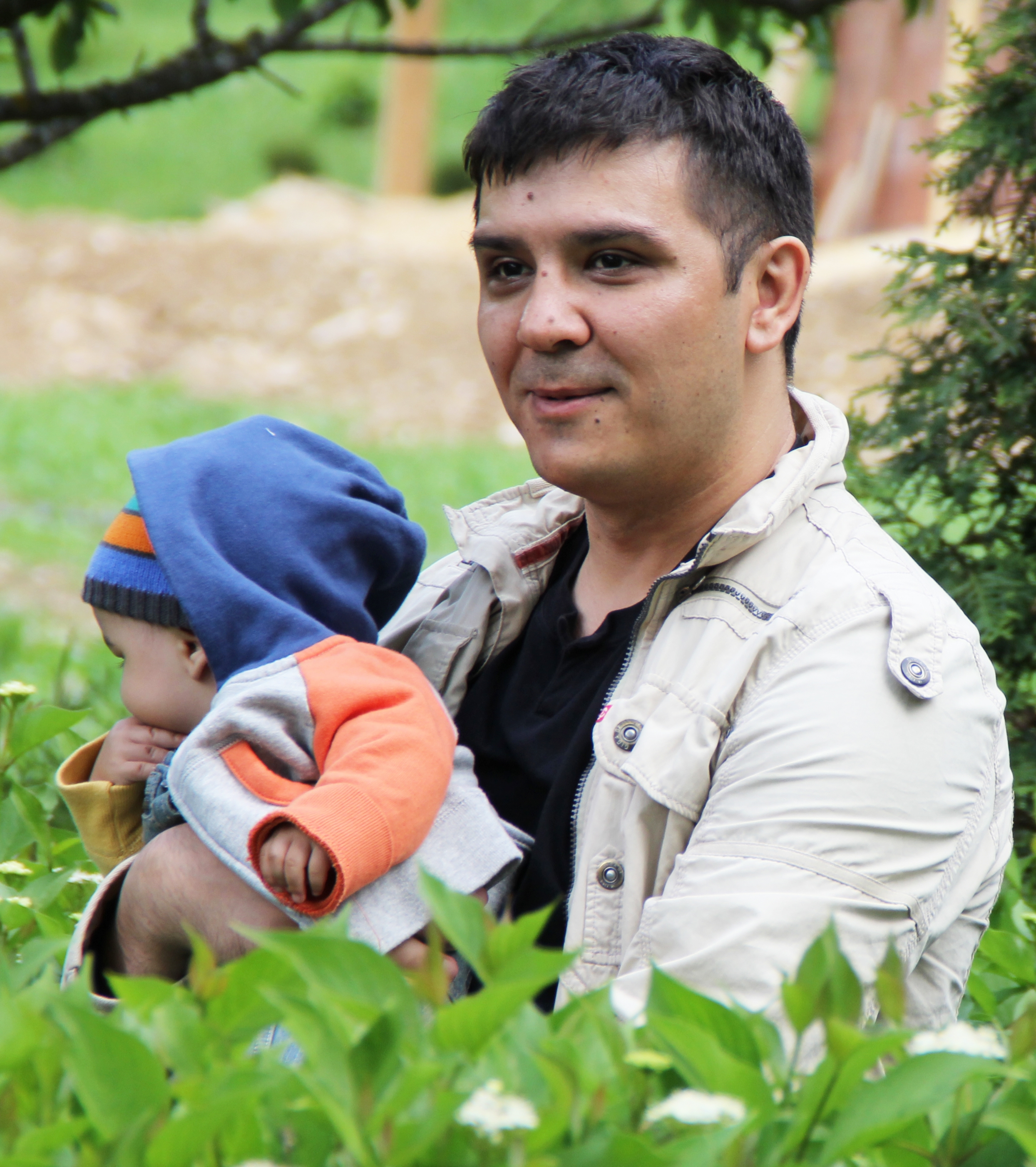 Because I chose to candidate for the office of EGF president this year, I think it is natural to make a presentation of myself and my ideas.
To begin with, I don't think a fully developed strategic plan should be the work of a single person.
In this document I intend to make clear my perspective and to add my own ideas as a contribution to a future strategic plan for development of EGF.
Also, because most people know about me as a top player, but little else of my activity as a promoter, I would like to write this document in two parts: first one will be a description of my activities during the past 9 years.
Those activities shaped me and gave me the ideas I have today, thus the second part where I draw conclusions will come as a natural follow up.
Part 1
.
My teacher Saijo Sensei told me once that a moment will come when I will have to choose between the competition path and the teaching path. For me that moment came when I turned 5 Dan pro. It was my personal ambition to reach that rank, in order to prove to myself and others that is possible. Once I made my choice and opted for teaching, I felt that I could contribute a lot more by being in Europe than in Japan. This was the main reason why in 2004 I chose to come back to Europe. I chose Romania as my residence because it is my native country.
When I returned to Romania I found a very difficult situation for Go in my country. The federation has been corrupted and was led by a person who wanted it for personal profits and not to develop Go. It is why everything was organized with minimal resources and at minimal standards. I felt Go was dying in Romania, in stark contrast with what I knew when I have learned the game. After 1989 we had a golden age for Romanian Go and most of our top players are a generation formed at that time.
My return marked the founding of Saijo club, a location that was open to Go players every day without interruption for the next 9 years. I immediately started teaching there, every Saturday and Sunday I had public lessons. This has attracted most players that lived in Bucharest and the club activity was quite lively. With time a lot of new players joined the club.
I wanted very much to promote Go and change things, so I started to look for schools interested in Go classes, I tried to contact the embassies of Japan, China and Korea. I had a cold and distrustful reception wherever I tried.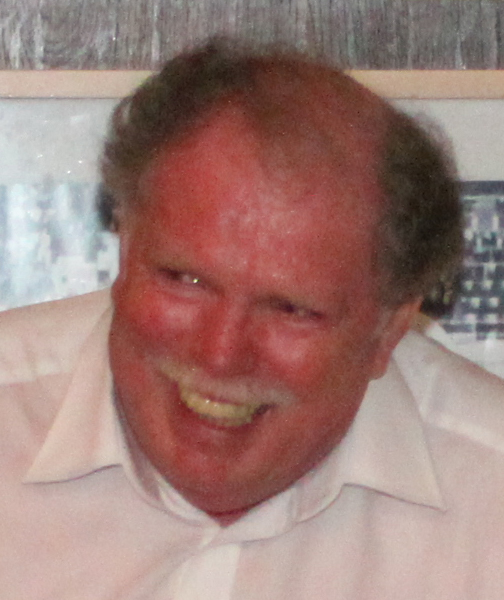 Some schools reluctantly accepted to try Go classes, but it was without pay and with no support from teachers. I often found myself going to school with the big bag of materials in my hand only to find out that other teacher needed the classroom and the lesson is canceled, or that the kids went out to play football and there were only 2 or 3 left. After months of trying I realized that this is not the way.
In 2004, thanks to Martin Stiassny it was possible to organize a teaching tour with Saijo Sensei and me. The tour lasted one month and a half and visited 5 European countries.
One of the countries was Romania, which gave us the opportunity to organize Saijo Cup, a tournament with more than a hundred participants, and also to visit various schools where this time we were met with enthusiasm. One such school was Ion Creanga high school in Bucharest where they had classes for Japanese language. Thus the first cultural link was established. After the tour I took the opportunity to introduce Go at various events, workshops, most of them from the cultural agenda of the Japanese Embassy. Saijo club provided a great pool of volunteers, making our participation in such workshops possible and also fun.
This went on for some years until finally the Japanese Embassy warmed up and I managed to convince them to organize the Japanese Ambassador's Cup, an event that lasted 5 editions and was the starting point of a huge reformation process for the Romanian Community. The first edition took place in December 2007 at the Bucharest National Theater where we have found a great location, also thanks to the Embassy. I have designed the tournament with promotion of the game in mind, so we had opening and closing ceremony where girls in kimono presented the program and we had important guests such as the Japanese Ambassador, academicians, Fujistsu Romania CEO. We had a lot of presentation materials and tried hard to attract the mass media. Back in 2008 I spent some hours to make a crude video that is still on you tube today, this is the link :
https://www.youtube.com/watch?v=Czy_AtTMsys
This painful work for something I had no qualification with made me appreciate the work of
EuroGoTV
and I strove hard to convince the people around me of the importance to have them at our events. Later on Romania was the greatest supporter of EuroGoTV.
The Japanese Ambassador's Cup inspired people and also was a great emotional moment for the Saijo Club's collective, who worked very hard but full of enthusiasm to organize the event. Only months later this source of inspiration run its course and we had in march 2008 the first edition of Shusaku Cup in Tirgu Mures, a tournament that was to become one of the best in Europe.
The snow ball had started rolling.
In the summer of 2008 while I was attending the Leksand Congress, the secretary of
FRGO
visited the Japanese embassy and tried to force their hand in an agreement that would put me out of the organization of the event and would make FRGO the sole partner and organizer. Upon my return to Romania I was summoned at the embassy and I found myself in a three people meeting with the embassy's cultural attaché and the secretary of FRGO, Mr. Mihai Opris. Ten times the attaché said that the embassy would like me to continue to organize the event and ten times Mihai Opris said no, it's not possible. He had a smile from ear to ear when he did that. He knew the event could end on the spot and yet he wanted it, because for him it was compromising that an event like this, with 150 participants existed, while the federation tournaments barely managed to gather around 20 people.
In that moment I learned something important:
that we need to take care so our organizations don't fall prey to people like this
, and also that I needed to fight to protect my work. In the end the embassy let me organize the event again and FRGO took a step back, but this single act of Mihai Opris pushed me to candidate for presidency of FRGO, something I would not have thought to do otherwise.
This is how at the end of April 2009 at the general meeting of FRGO I won with one vote difference and became president of FRGO. Almost immediately Mihai Opris resigned his post and the amount of
corruption and illegality
i have found upon researching FRGO documents was staggering. Maybe I should mention here that FRGO is a state sponsored organization, unlike most National Go Associations in Europe.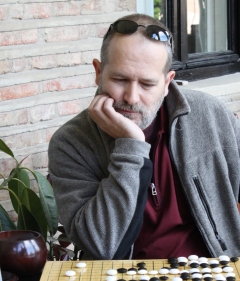 The change in FRGO leadership had created a new wave of energy and I was lucky to have close to me a team of capable people.
Bogdan Campianu
became vice president of FRGO and because I have asked him to candidate as
vice president of EGF
this year I will try to make a short presentation of him in a separate document.
Also, the current president of FRGO, Mr. Florescu has been one of the pillars of the team founded in 2009.
We had a hard task ahead of us, because while restructuring the FRGO and organizing the annual events associated with it, we have embarked on a marathon of large events that lasted without interruption for two years and a half, each one barely months away from the next. To give the list:
End of June 2009, Romanian summer camp
Autumn 2009 the European Team tournament, Pitesti
December 2009, Japanese Ambassador's Cup
Start of March 2010 , European Youth Championship , Sibiu
May 2010 , Balkan Championship, Mogosoaia , Bucharest
June 2010 , Romanian summer camp
August 2010, Iasi Cup plus Romanian Masters, first edition
December 2010, Japanese Ambassador's Cup
January 2011, renovation of Saijo Club's location
June 2011, Romanian summer camp
August 2011, WYGC, an event for which I started preparation 9 months in advance
Autumn 2011, European Women Championship
At the end of all this most of us were quite spent. Personally, as one who has been at the core of all events described above, I felt I need to dedicate more time for myself and my family and I decided to quit presidency of FRGO, leaving behind a much stronger organization with an infinitely better leadership compared with 2009.
Thing is, organizing a tournament can be quite easy and simple if you just put some boards on the tables and get some referees to do the rounds and make a basic website of the event. But we did it with promotion in mind and this meant opening and closing ceremonies, sponsor hunting, mass media approach, bartering, creation of promotional materials, sending invitations to various institutions, protocol meetings etc. This is a lot of work and it's also invisible, most players who come to such events have no idea what it took to create them.
I think you will find on EuroGoTV's site much more about our events than I can say with words here. At the peak, Romania had
4 yearly events with over 100 participants
, very warm relationship with embassies of Japan and China and to some extent also Korea, a developing relationship with the Romanian Olympic Committee, important contacts with institutions such as Ministry of Sports, Education, Culture, Foreign Affairs, Go has gained such popularity with schools that we had not enough instructors to cover the demand.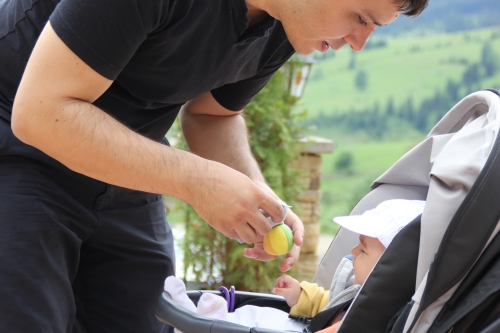 At any rate, I have learned a lot in those years and most important conclusion is that Go can become a popular game and there are a lot of resources, human and financial, to be found in Europe. It only takes time, dedicated work and continuity to get the snowball rolling. When it does happen though, results are quite spectacular.
placed by Catalin Taranu 5p at 12:29 Sat 19 July 2014
Part 2
My ideas about organizations and promotion of Go in general are the result of the evolution process I described above. With time I have reached the conclusion that local organizations play a vital role in the development process and working conditions and teamwork are essential.
Also I had to learn the hard way how fickle human nature is. There are four types of people:
Can work well and want to do itCannot work well and want to do itCan work well but don't want to do itCannot work well and don't want to do it
I have found that the type of people that work hard but make a lot of blunders is the most dangerous. They can seriously endanger your activity but at the end you still have to thank them. They stall deadlines and only admit they can't do the job properly when is already too late. As a leader of the activity I had to learn to evaluate people properly and adjust expectations accordingly.
This is very hard to do and as one person who lacked training in such things there was only one way for me: watch and learn. I believe that the last and best event I organized, the WYGC in 2011 had such success because the team I selected was based on previous experience. At the core the team had our most valuable human resources.
Improving EGF activity
Reforming EGF in order to make it a respectable and credible institution by creating working relationships will all member countries and improving its structure. I see my mandate taking place under the following principles: act and take responsibility, communication, transparency and effective organization.
All that said, I would like to point out some things about EGF activity that I believe should be improved:
First of all, I think that as an organization
EGF has set its expectations too low
. Until last year, all EGF was about was auctioning of European level tournaments to various country members and find ways to spend the money that came from Asia. You can never reach a certain level if you set your goals lower than that level. I believe that EGF has to strive to become a respectable European Federation that has visibility and credibility with EU institutions, needs
to find support in Europe
rather than keep waiting for it to come from Asia, needs to grow its population.
I heard people say EGF doesn't have a real influence with its member countries. This is also not normal, EGF needs to have its relationship with the members strictly regulated.
EGF leaders need to really assume responsibility for their actions.
Over the years I was told many things by EGF leaders: ' I am not paid for this so this is the best I can do, if you think you can do better you are welcome to apply for my office', ' in Europe we play Go for fun ' ( I know that, but I don't expect it to be the mentality of a member of EGF executive, why do we need organizations then ? ) ,' next year will be better' ( with no intent of solving this year's problem) , ' if you don't like the tournament system there are always others to replace you ' ( I was number one in EGF rating at the time I was told this ). Also, when a topic becomes embarrassing it's easy to hide behind the system and demand that complaints should not be made by individuals directly. So, when a subject is comfortable the EGF president or vice president can talk to me as an individual, but when it gets uncomfortable I need to ask my federation to send the message. This dual attitude was very effective at shutting off people's complaints but is not the mark of a democratic institution.
EGF needs to work on its inner structure
.
To start with, EGM needs to be improved. I attended this meeting every year since 2008 and I could not help the feeling that each year there is no change and there is a circus aura surrounding it. To begin with, this meeting is too long. Topics that normally take months to debate are brought up fresh in the meeting, creating chaos. Sensitive topics for the executive are always left at the end of the list when it's known that after too many hours of pointless discussions everyone is tired and wants to go to sleep. So it happens that after hours of empty discussions the important topics are passed by in a matter of minutes. The solution is simple, at the start of June when all applications for EGM are sent, put the agenda on the forum, and initiate a discussion for each sensitive topic so that concerned people can debate it for two months. During EGM there should be a direct vote on the subject, no further discussion.
Also in regard to the structure of EGF, as of this year we seem to have a pro league going on.
Until now EGF was a purely amateur organization lacking even the power to implement executive decisions from one EGM to another. EGF is also a sitting duck in regard to hostile takeover due to the actual voting system. Last year a big number of countries didn't show up for voting. As I saw a hostile takeover take place with FRGO it's not hard for me to imagine similar scenario for EGF. The entity that would want to control EGF would first search for the countries missing at EGM and look to cheaply buy their votes. In my opinion EGF is very vulnerable to such actions but there is not yet enough value in it to attract malevolent eyes. This could change if big money start to flow, I think it's why the organizations that manage a pro league are usually set up as a company. If EGF has the ambition to be the one organization that manages a pro league in Europe, it clearly needs to redefine itself and start working on its inner structure
Management of human resources needs to be improved.
Finally, when all the grand statements are made it is left to people to deal with the problems. Finding, motivating, supporting people who work for the Go community is a big issue. A person who can work well and also wants to do it is a rare gem, yet I have seen so many cases when such people lose morale and quit because they are not recognized and also not supported in their activity. The actual leadership of EGF is wasting/ignoring too many human resources.
Rules need to be much clearer and cover all known situations.
Not only the relationship between EGF and member countries is not clearly defined, but also individual cases like the recent one with Ondra Silt may lead to controversy due to the fact that there are no proper rules in place. Disturbing behavior of top players has been noticed quite often at various events, yet so far EGF has failed to write new rules about such situations. Ondra's case started last year and I don't see yet any initiative to write rules about such cases. Instead the EGF leadership tried to cover the matter in a stealthy way.
Communication at EGF level is simply terrible.
It is difficult for people outside the executive to know what is going on. In my opinion the way to handle things at European level is to identify, implement and then promote models. For example what I have done in Romania is one model, of course it needs to be improved and there are many lessons to be learned from the mistakes that were made, but the model worked. It brought a large amount of local resources, local population growth, improved visibility and image for the game. While each country is different, the basics are fundamentally the same and the model only needs to be adapted. But it falls to an organization of European level, be it EGF or EGCC to promote such successful models and the first step for this is information/communication.
A database of such models would be very valuable at European level as it would allow new people who want to do positive things for Go ( such as organizing events , school activities) to not reinvent the wheel , but start improving on something that was achieved already.
A change in mentality is required
in regard to approaching such things as organizing events. EGF needs to promote European values, our top players, teachers, event organizers, leaders. At many events if there is a choice to invite a strong player from Asia or from Europe, most organizers want the Asian player. This is not allowing our players/teachers to grow properly. There is at least one event a year where we have a real chance to encourage our European values: the Go congress. Since there are already resources allocated for pro activities then it's natural to try to support also the European pros. In principle EGF leaders agreed to this but in practice it didn't happen. Also, at each congress local organizers could employ their best teacher to work at the congress by teaching visitors. There is a double gain in this, support and recognition for a good asset while opening the gates for people outside the existing Go community.
For an organization that attempts to create a pro league
EGF needs to show professionalism
in handling things in fields like marketing, public relations etc.
I am part of the core organization team in
the Sibiu EGC2014
so I know that as far as May this year we had a deal with Panda net to get 5000 euro sponsorship in exchange for printing Panda net logo exclusively on participant player's bags. But then we were asked to insert also the logo of the Chinese sponsor that EGF brought for the congress.
This kind of exclusivity for the Chinese sponsor is not warranted as our local sponsors are much bigger. Because of this Panda net took a step back and
we lost 5000 euro
, which is not much less than the sponsorship brought at the table by the Chinese sponsor. I think this is a significant loss and also a bad diplomatic move with Panda net who were the only sponsors of EGF in the past years. The money is not small and could make a significant change in prize giving and player /organization team support.
Another required change regarding event organizing is the overall approach towards such activities. If we want to grow we need to learn to open our events to people other than the existing Go players. For this we need promotional materials, festivities, attracting mass media and so on. Also the search for sponsors is very important. Even more important is correct protocol and the idea to give appropriate feedback to our sponsors. In time I have witnessed many strange moments, I will point out one: European Congress in Mamaia, Romania. Closing ceremony in a hall fully packed with people, 40 degrees temperature and no air conditioning. The old man representing the main sponsor Hitachi makes a speech but there is no microphone and almost no one can hear him. Next year Hitachi dropped the congress sponsorship. Was it a coincidence or not, I don't know. But it made me ponder. Was it the fault of local organizers? Certainly, but this doesn't mean that they took the image blow. It is the European Congress and EGF who stands to lose at each such occasion.
Those are but a few of the topics that I think need to be discussed in order to truly reform EGF. So far I have not offered practical solutions. This is because I think
a strategic plan for development of EGF
from now on should be made by all of us together. What would I do, I would open the forum of EGF for discussions and also use other social networks to promote the discussions so that as many people as possible read and join them. I would separate each important topic we identify and open it to brainstorming for an entire year. I would choose some people who specialize in the topic to moderate it on the forum and also collect valuable ideas from the discussions. Before the next EGM they would make a draft regarding the topic. Then I would gather all drafts together and thus get the draft of our development plan.
At the end of this document I need to say a few words about the
CEGO project
.
I am aware that the timing of my candidature for EGF president is the worst possible in regard to EGF being about to engage in such a big project. I have no intention to disrupt the activities concerning CEGO, especially considering the very positive feedback I got from youths involved in it. I have decided to candidate this year despite the obviously bad timing because I think EGF should be much more than this new activity with CEGO and the leaders of EGF seemed to have forgotten it.
Also,
founding a pro league
is a very serious undertaking. So far EGF has been quite dysfunctional as an organization with many failures in regard to regulations, efficiency, and commitment. The actual structure of EGF is of a democratic alliance of countries and it doesn't fit with the private company type that would normally manage a pro league. Also, for many member countries where level of play is still too low the priorities are likely to be different than founding and sustaining a pro league. It is why I would like to see things done differently and if EGF wishes to engage itself in managing a pro league then it should undergo serious restructuration processes, otherwise it should seek to create a separate organization, like a private company, that would run the pro league in Europe in partnership with CEGO.
placed by Catalin Taranu 5p at 12:18 Sat 19 July 2014
Potsdamer Peep 29-2014
The Potsdamer Peep, a class B tournament, played from 12-07-2014 to 13-07-2014 in Potsdam, Germany, was won by Johannes Gast 2d, second came Klemens Hippel 1d and third was Young-Sik Choi 2d.
(
photo Arved Ben Gerhard Weigmann 4k place 6 of 14
)
Result table
.
placed by Newsbot at 00:21 Wed 16 July 2014
Hungarian Go camp 2014
The Hungarian Go camp 2014, a class B tournament, played from 12-07-2014 to 13-07-2014 in Szazhalombatta, Hungary, was won by Renato Tolgyesi 2d, second came Bulcsu Fajszi 3k and third was
Gyorgy Zahonyi 9k
(
photo
)
Result table
.
placed by Newsbot at 00:21 Wed 16 July 2014
2014 July Tournament
The 2014 July Tournament, a class C tournament, played on 13-07-2014 in Tel Aviv, Israel, was won by Reem Ben-David 3d, second came Ofer Zivony 4d and third was Tal Michaeli 3d.
Result table
.
placed by Newsbot at 00:22 Tue 15 July 2014
Summer Go School Entrance Tournament 29-2014
The Summer Go School Entrance Tournament, a class B tournament, played on 13-07-2014 in Przystanek Alaska, Poland, was won by Stanislaw Frejlak 4d, second came Andrew Kay 4d and third was Marcin Majka 3d.
Result table
.
placed by Newsbot at 00:22 Tue 15 July 2014
Croatian open go championship 2014
The Croatian open go championship 2014, a class A tournament, played from 12-07-2014 to 13-07-2014 in Velika Gorica, Croatia, was won by Zoran Mutabzija 5d, second came Daniel Zrno 2k and third was Mladen Smud 1k.
Result table
.
placed by Newsbot at 00:22 Tue 15 July 2014
Deutsche Damen-Go-Meisterschaft 29-2014
The Deutsche Damen-Go-Meisterschaft, a class A tournament, played from 12-07-2014 to 13-07-2014 in Kassel, Germany, was won by
Manja Marz 3d
(
photo
), second came Kirsten Hartmann 1k and third was Vivian Scheuplein 1k.
Result table
.
placed by Newsbot at 00:21 Tue 15 July 2014
2. Herkules Cup 29-2014
The 2. Herkules Cup, a class A tournament, played from 12-07-2014 to 13-07-2014 in Kassel, Germany, was won by
Jonas Welticke 4d
(
photo
), second came Marlon Welter 4d and third was
Andre Staedtler 4d
Result table
.
placed by Newsbot at 00:21 Tue 15 July 2014
13th Moyo Open Tournament 2014
The 13th Moyo Open Tournament 2014, a class A tournament, played from 11-07-2014 to 13-07-2014 in Pardubice, Czech Republic, was won by
Ondrej Silt 6d
(
photo
), second came
Mateusz Surma 6d
and third was
Remi Campagnie 5d
Result table
.
placed by Newsbot at 00:21 Tue 15 July 2014
14th Ljubljana summer tournament 29-2014
The 14th Ljubljana summer tournament, a class C tournament, played on 05-07-2014 in LJUBLJANA, Slovenia, was won by Andrej Kralj 3d, second came Tim Klancisar 1k and third was Gregor Butala 5d.
(
photo Davide Bertok 8k place 8 of 16
)
Result table
.
placed by Newsbot at 00:21 Tue 15 July 2014
Odesa Region Championship 2014
The Odesa Region Championship 2014, a class A tournament, played from 05-07-2014 to 06-07-2014 in Odesa, Ukraine, was won by Yevhen Kolodin 4k, second came Volodymyr Protsenko 11k and third was Viktor Ukradyha 10k.
Result table
.
placed by Newsbot at 15:14 Sat 12 July 2014
35th World Amateur Go Championship 28-2014
The 35th World Amateur Go Championship, a class A tournament, played from 06-07-2014 to 09-07-2014 in Gyeongju, South Korea, was won by Yi-Tien Chan 7d, second came Tae-Woong Wei 7d and third was Wang Ruoran 7d.
(
photo Lukas Podpera 6d place 6 of 54
)
Result table
.
placed by Newsbot at 00:22 Thu 10 July 2014
Sun Cup, Main Tournament 28-2014
The Sun Cup, Main Tournament, a class A tournament, played from 05-07-2014 to 06-07-2014 in Samara, Russia, was won by Maximilian Jackar 3k, second came Leonid Bychkov 6k and third was Denis Fedchishin 7k.
Result table
.
placed by Newsbot at 00:21 Thu 10 July 2014
Sun Cup, Handicap stage 28-2014
The Sun Cup, Handicap stage, a class B tournament, played from 03-07-2014 to 04-07-2014 in Samara, Russia, was won by Leonid Bychkov 6k, second came Robert Gorbunov 5k and third was Karina Romanova 8k.
Result table
.
placed by Newsbot at 00:21 Thu 10 July 2014
Russian Championship Under 20 28-2014
The Russian Championship Under 20, a class A tournament, played from 28-06-2014 to 29-06-2014 in Kazan, Russia, was won by
Vjacheslav Kajmin 4d
(
photo
), second came
Stepan Popov 5d
and third was
Dmitrij Miljutkin 4d
Result table
.
placed by Newsbot at 00:21 Thu 10 July 2014
Search for
articles
: Enter as many words as you like; separate them with a space.