Winter Go Festival 2019, Vatra Dornei, Romania: the dan promotion award game
On wednesday the dan promotion reward game between Dragos Boldeanu 1d(b) and Catalin Taranu 5p was played.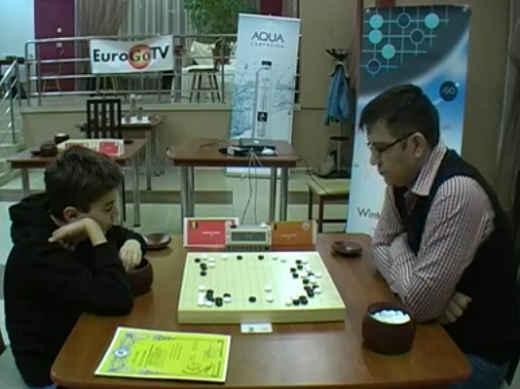 At the end Catalin won by 10.5, but he was pretty suprised by the strong play of young Dragos (who won the SEGO under 12 event earlyer this week).
Because of the playing tempo (30 min each) there is not yet a complete sgf of this game. Maybe you can create one by replaying the
video
?
placed by EuroGoTV1 on 07:52 Thu 07 February 2019
comment(s)

Sorry, you are not logged in......(you have to allow session cookies)
Login for members:
Forgot your password? Click here.
Not a member yet?
Join now!
; it is easy, fast and
FREE!
No third parties have any acces to provided data.
Did you know that
VIP-members
have an auto-login option?