Lets make the EGC2018 the biggest Go-event ever!!!!
On Juli 27 the
EGC2018
in
Pisa
, Italy, will start.
Over 1200 players, friends and familiy have already
registered
!
It promises to be really great, as Pisa is among others the capitol of: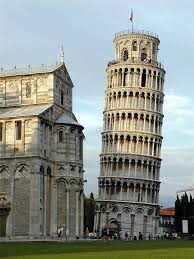 culture
the best ice cream you ever tasted
a world famous university founded in the 12th century
a slowly falling tower
the best Mediterranean climate
original real pizza`s
the best Italian restaurants
beautiful and nice people
Many great event and tournaments, such as:
About 20 professionals, among them most of the European ones.
link
And, most inportant.....YOU!!!!?
If you have not registered, please do now!
REGISTER HERE
For everybody: please consider to become a
friend of the EGC2018
and receive the many great benifits that goes along with being a
gold or silver friend
.
placed by HW9x9 on 20:40 Wed 13 June 2018
comment(s)

Not a member yet?
Join now!
; it is easy, fast and
FREE!
No third parties have any acces to provided data.
Did you know that
VIP-members
have an auto-login option?