EGC2019, Brussels, Belgium: MAIN (open) tournament Round 10
On board 1 we started the final day of the EGC2019 with the thriller between Stanislaw
'The Pro Killer'
Frejlak 7d, holding the white stones, and super pro Tengyo
'mr 100%'
Sun 7p.
Stanislaw had for a long time a good game, but in the end he couldnt hold up to make ech mobe to be perfect and suddenly it fell all apart.....
Board 2 gave us an all Chinese fight between the already established 2 dan pro, the gorgeous Ms Ganglu Jia and the future pro Tanghao 'nose stick' Liu 6d, who made super pro Tengyo
'mr 100%'
Sun 7p sweat in round 7, when he was close to winning!
It looked like a solid win from Ganglu.
Meanwhile on board 7, Yann Flambard
1d
, from France, won his game and established a almost perfect score of 9.5 out of 10!!!!
A new here born?
The
photo maps
of all the rounds are online.
board 1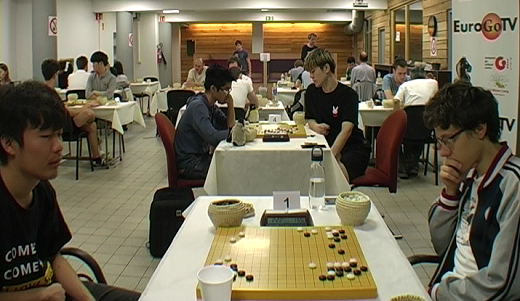 Tengyu Sun 7p(b) vs Stanislaw Frejlak 7d
1-0 (
B+R
)
board 2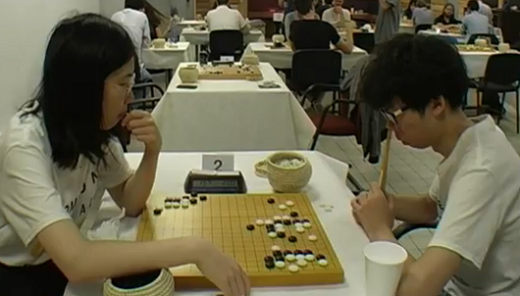 Ganglu Jia 2p(b) vs Tanghao Liu 6d
1-0 (
B+R
)
placed by EuroGoTV1 on 09:56 Sat 03 August 2019
comment(s)

Sorry, you are not logged in......(you have to allow session cookies)
Login for members:
Forgot your password? Click here.
Not a member yet?
Join now!
; it is easy, fast and
FREE!
No third parties have any acces to provided data.
Did you know that
VIP-members
have an auto-login option?