Cup of Chinese embassy in Moscow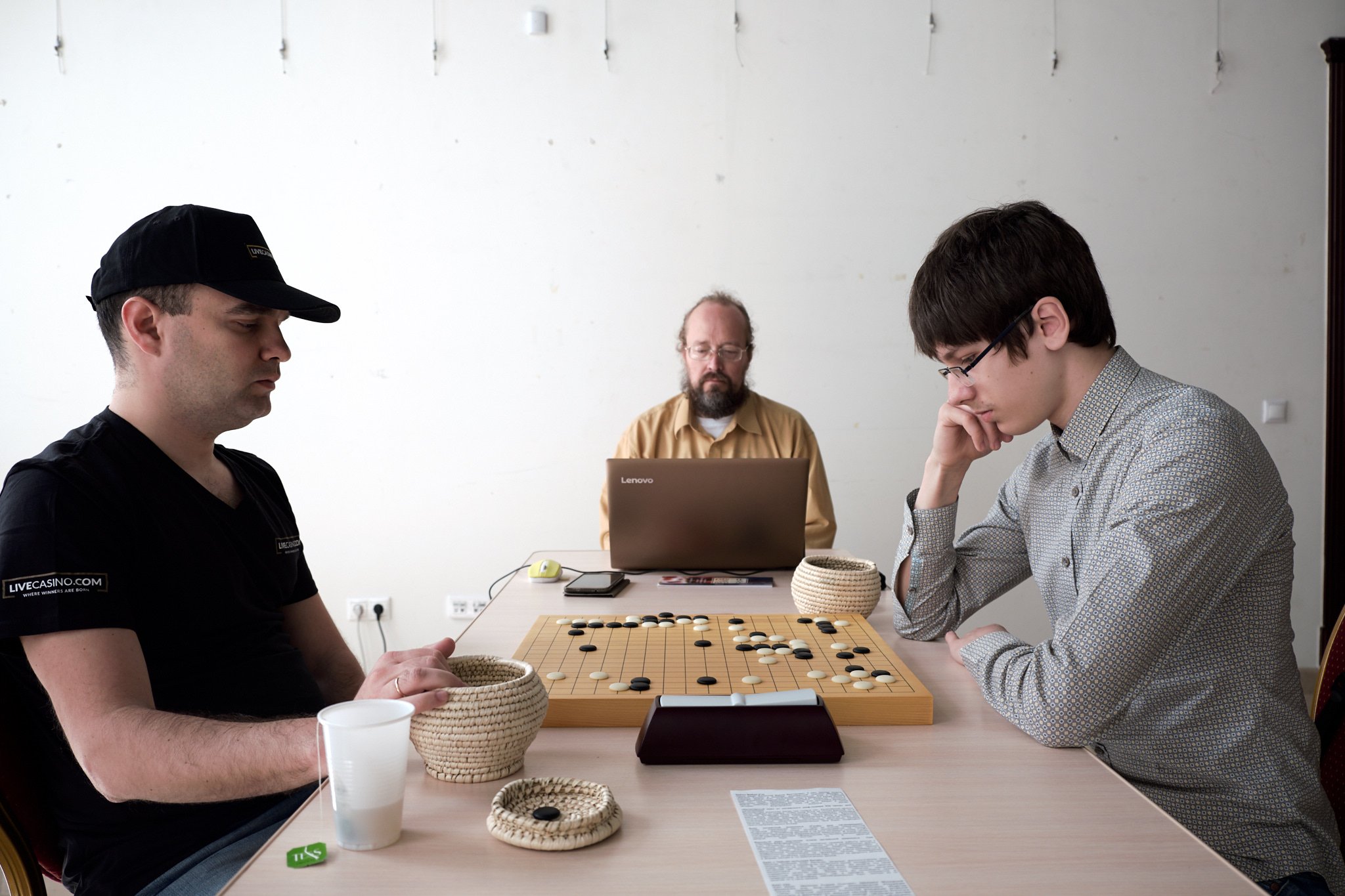 Board 1. Alexandr Dinershteyn vs Anton Chernykh 1-0
We had one of the largest tournament in Europe. Almost
200
players. The first place was shared by Ilya Shikshin, Alexandr Dinershteyn and Anton Chernykh (all 3 with 5:1 score). Ilya had the highest SOS, so he won the title.
Big sensation: Ilya lost to Anton (0.5 point), who was almost 300 rating points lower than him. Kifu:
http://gokifu.com/s/2usm
Photos:
https://www.flickr.com/photos/mishakrylov/sets/72157666869367597/
placed by breakfast on 17:40 Tue 15 May 2018
comment(s)

Not a member yet?
Join now!
; it is easy, fast and
FREE!
No third parties have any acces to provided data.
Did you know that
VIP-members
have an auto-login option?