CEGO 2019 wildcard qualification for ProQuali
At the Winter Go Festival 2019, held in Vatra Dornei, Romania, the qualifier for the qulalifier for becoming an European Pro was held between 3 young promising players:




Sinan Djepov 5d
from Bulagary (YoungPro on KGS)



Oscar Vazquez 5d
from Belgium/Spain




Elian Ioan Grigoriu 5d
from Romania
The first match was between Oscar (holding the black stones) and Sinan.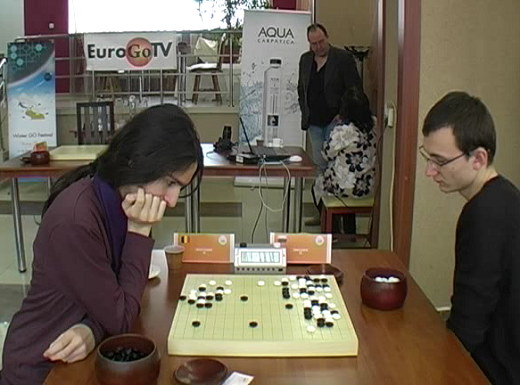 So Oscar won by
B+4.5
and had almost right away face Elian.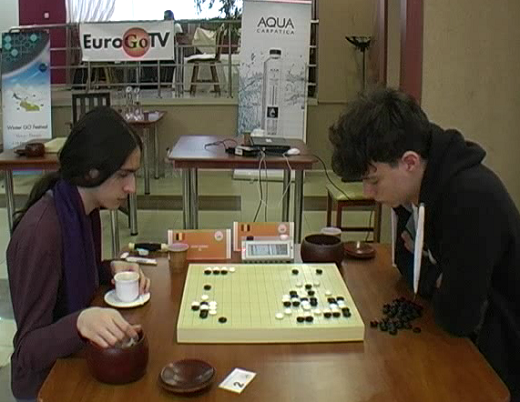 Oscar was swift and straightforward; a
W+R
soon appearded.
placed by EuroGoTV1 on 17:37 Wed 06 February 2019
comment(s)

Not a member yet?
Join now!
; it is easy, fast and
FREE!
No third parties have any acces to provided data.
Did you know that
VIP-members
have an auto-login option?